Techne is renowned for extrusion blow molding machines and plastic blow molding technologies that enhance the work of container and bottle manufacturers all over the world.
Techne R&D works not only on mechanical parts but also on the blow molding process and design, to ensure a tailored service that accompanies the customer in all phases of production.
When it comes to fast color change of plastic packaging, time is fundamental. For this reason, Techne has implemented a quick die head coating solution which enables the fast color change to be quicker and optimized.
Fast color change
The treatment of PVD (Physical Vapor Deposition) coating improves the smoothness of the polymer on the metal, reducing the adherence effect and facilitating a fast color change. This technology is characterized by a structure of 12000 alternating layers of Chromium Nitride (CrN) and Niobium Nitride (NbN), whit a hardness of over 2500Hv and a coefficient of friction of 0.4.
The treatment of PVD coating deposits at 280°C or 536 degrees Fahrenheit. It can be employed in various applications, either mechanical or molding, with temperatures below 850°C or 1562 degrees Fahrenheit.
The great advantage of this solution is that it can be applied to any type of metal substrate if deposited at low temperatures; moreover, it is suitable for both food contact and use on medical devices, according to ISO 10993-5:2009 plus REG EU 1935/2004.
As a quicker changeover, this treatment of coatings not only maximizes production capacity but also improves efficiency and reduces costs of operations.
Therefore, the benefits that are obtained from executing the treatment are:
Reduction of the time needed to carry out the colour change;
Reduction of the adhesion of plastic material to metal surfaces, and consequently of cleaning interventions;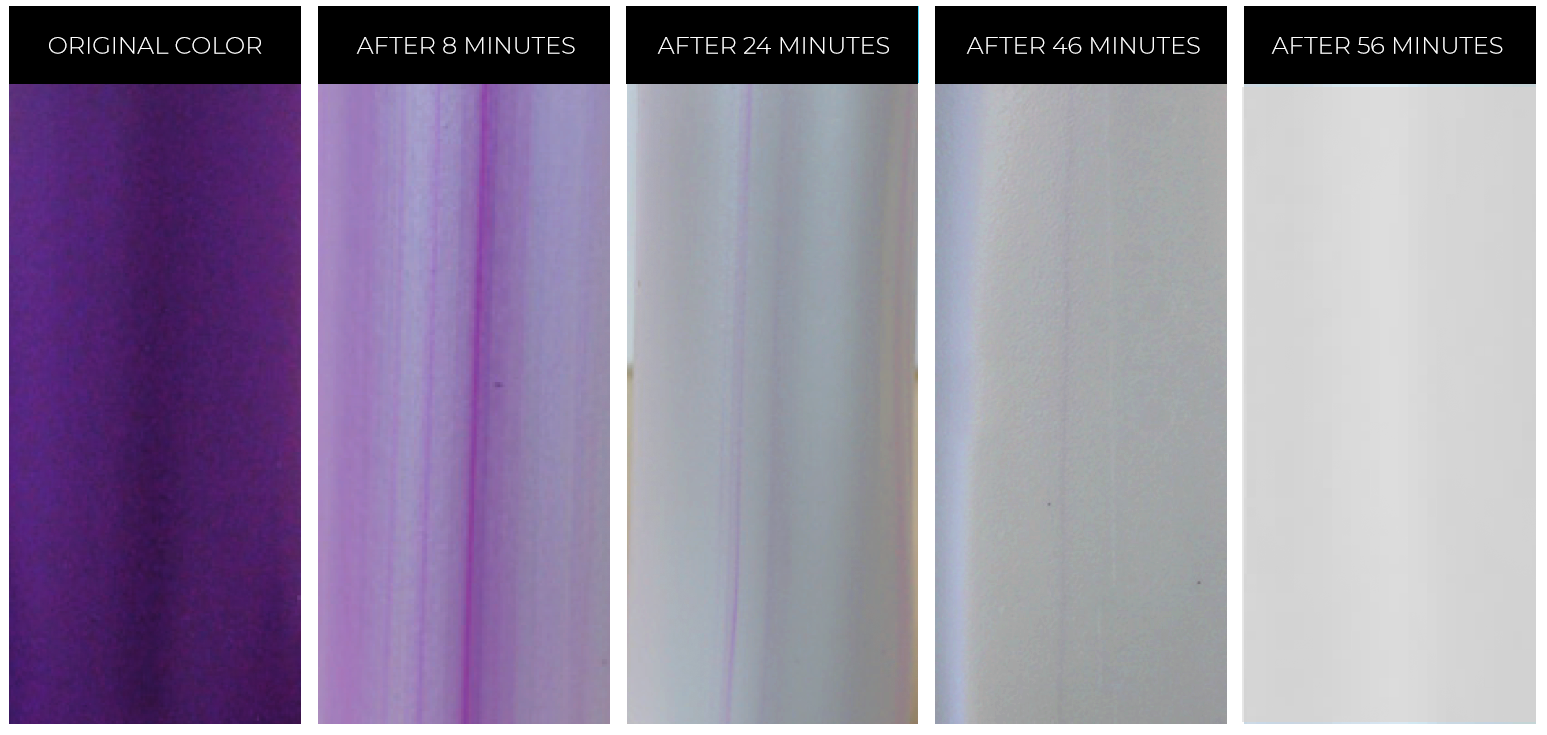 Want to increase your daily productivity while seeking efficiencies in energy, materials, and resources? With fast color change by the treatment of PVD coating , this is possible.
Download the brochure to learn more about this topic.